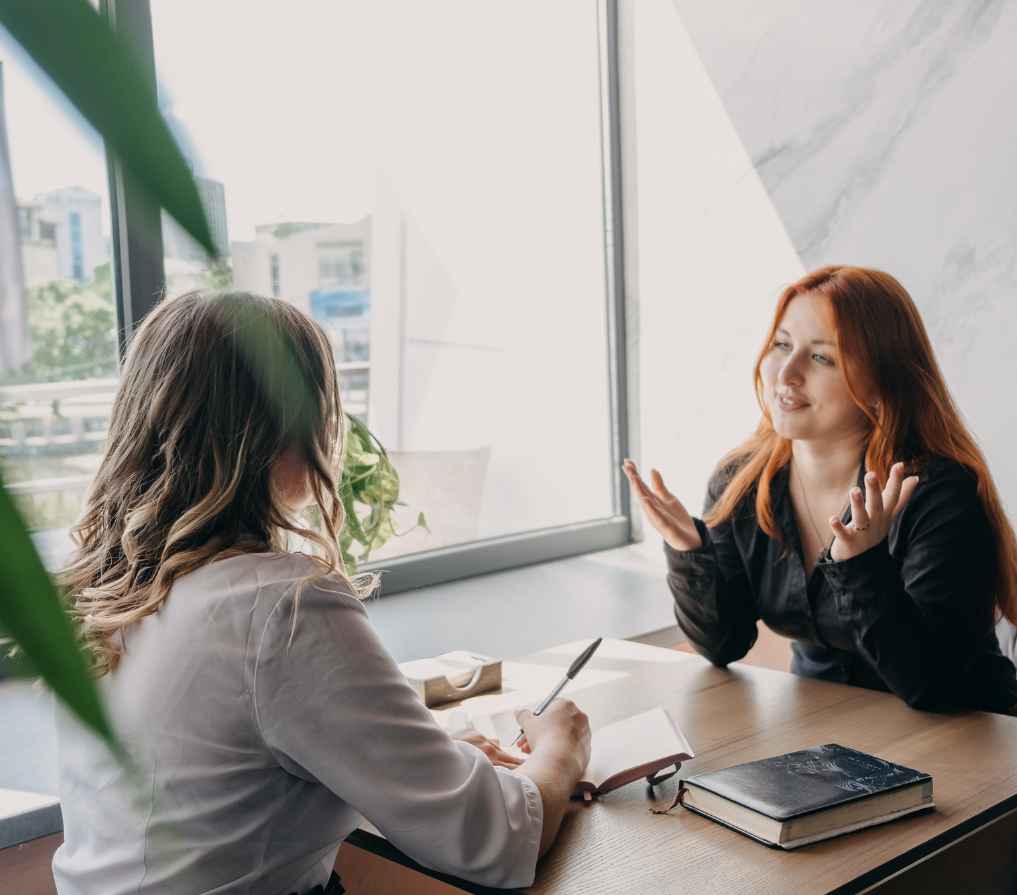 How to Automate Your Private Practice Marketing
Private practice marketing isn't often taught in Master's level or Doctoral level programs, despite the huge impact it can have on practice success. It's very common for therapists to feel a lack of confidence when it comes to engaging with prospective clients and getting people signed up for intake sessions. Many therapists aren't sure what steps to take to market their practice, let alone how much time they should invest in doing so. In this article, we'll explore how automating the marketing of your practice can give you more time to spend working with clients, rather than stuck behind your computer.
Here are a few ways to leverage automated processes in your private practice marketing.
Many therapists find social media to be an effective platform to reach a wider audience. With a wide audience, you can talk about the strengths of your practice and encourage prospective clients to reach out for an intake session. You can show off your personality and give your audience a sense of what you're like as a therapist, and point out what makes your practice special.
Social media automation tools can help you schedule out future posts and promotions, so that you won't have to closely monitor your content schedule. To use a social media automation tool effectively, it's best to have a large chunk of time set aside each month to plan out and design your social media posts — then you can let the software take it from there!
To get started with automating your social media platforms, you can sign up for a business account on the most widely-used platforms: Instagram, Tiktok, Meta (Facebook), and LinkedIn. Consider what audience you want to reach, including their age and other demographic information, and pick the platforms that are known to be the most widely used for that group.
Once you have your accounts set up, you can find a software program like Social Pilot or Later, which can connect to all of your accounts (such as Instagram, Tiktok, Facebook, LinkedIn, YouTube, Google Business, Pinterest, Tumblr, and more), allowing you to schedule posts up to months in advance. Having an organized content plan in place allows you to focus your attention on your current client base, while knowing that you're also marketing your practice to reach prospective new clients.
Website building
Building an engaging, aesthetically-pleasing, and informative website is also a must when it comes to automating the administration of your private practice. When you have a clean and resourceful website, prospective clients can learn everything they need about your practice without needing to send an email or pick up the phone.
We suggest including the following information on your website so you can spend less time responding to inquiries:
Hours of operation
Fees and session lengths
Practice expertise/specialities
What intake or insurance forms you'll need before your first session
How to communicate with you should they need to reach you
Links to your social media accounts and other platforms
You might also include a contact box or a link to your scheduling tool on your website so prospective clients know what to do next.
Zencare therapist profiles are built to include all of the above information, to give our expansive audience of therapy-seekers a sense of whether you're the right fit for them. When you set up your profile through Zencare, we'll help you create professionally-shot photos and an introductory video, to allow clients to gain a sense of what it would be like to work with you. We can even help you write your video script, so that you have some evergreen content that illustrates your passion for helping clients. Our copywriters can craft an authentic, engaging professional statement that showcases your background, the types of clients you tend to work with, and your therapy approach. And when you're a Zencare therapist, we might even ask you for some quotes so we can highlight you on our social media or in our blog content!
Building your own website — especially one that contains all of the necessary information while still being welcoming to prospective clients — can take more time and effort than you may currently have. If this is the case, then we would be happy to help you with your marketing! To chat with someone from your team about this process and your own marketing goals, feel free to book a call here.
Newsletters and blogs
When it comes to online marketing, content is key. The more content you have, the more likely it is that your website will rank highly on search engines. Newsletters and blogs are great ways to focus on content — and to demonstrate your knowledge and expertise when it comes to helping your clients!
Depending on how you've built your practice website, you might be able to schedule your blog posts. You might also consider putting a sign-up box on your website so your audience can easily subscribe to receive updates from your practice.
This type of content can be on your website or it can come in the form of a regular email campaign. By setting aside time to write your newsletters or blogs, you'll have enough content on hand to publish on a regular cadence. There are many software programs out there such as Mailchimp that can help you schedule email campaigns out ahead of time.
While newsletters and blogs are great ways to engage with a wider audience and connect with those who are looking for therapy, it may take some work upfront and there may be maintenance along the way to keep you humming along.
Email templates and autoresponders
When trying to intake new clients, responsiveness can be a huge factor. We know that consistent communication can also help to kick off a strong therapeutic relationship. By creating and using email templates and implementing autoresponders, you can save yourself time so you don't need to type out each response, while feeling confident that all inquiries are being acknowledged.
You can set up templates in your email so when it's time to reply, you can simply pick the template, edit as needed, and send out your response. Autoresponders, such as automatic replies when you're out-of-office, can let people know what to expect when it comes to a response. In your email templates or your autoresponders, you can also include helpful information like what to do in an emergency or additional resources they can check out.
Voicemail
You can also automate your voicemail system! Many systems allow you to tell callers what the next steps are based on the time of day or the nature of their inquiry. Using a phone service like Google Voice can be an easy way to avoid using your personal phone when it comes to your practice management. With Google Voice, you can set different voicemails for different occasions, which ensures that callers get the information they need so they know what to do next.
There are many different aspects to running a private practice. Marketing is an important aspect, albeit a challenging one that often requires time and energy. You can reduce the amount of time you spend on reaching your audience by automating many features of your private practice.
Grow Your Practice With Zencare!
We're looking for clinically excellent and compassionate therapists and psychiatrists to refer clients to. We'd love to learn about your practice!