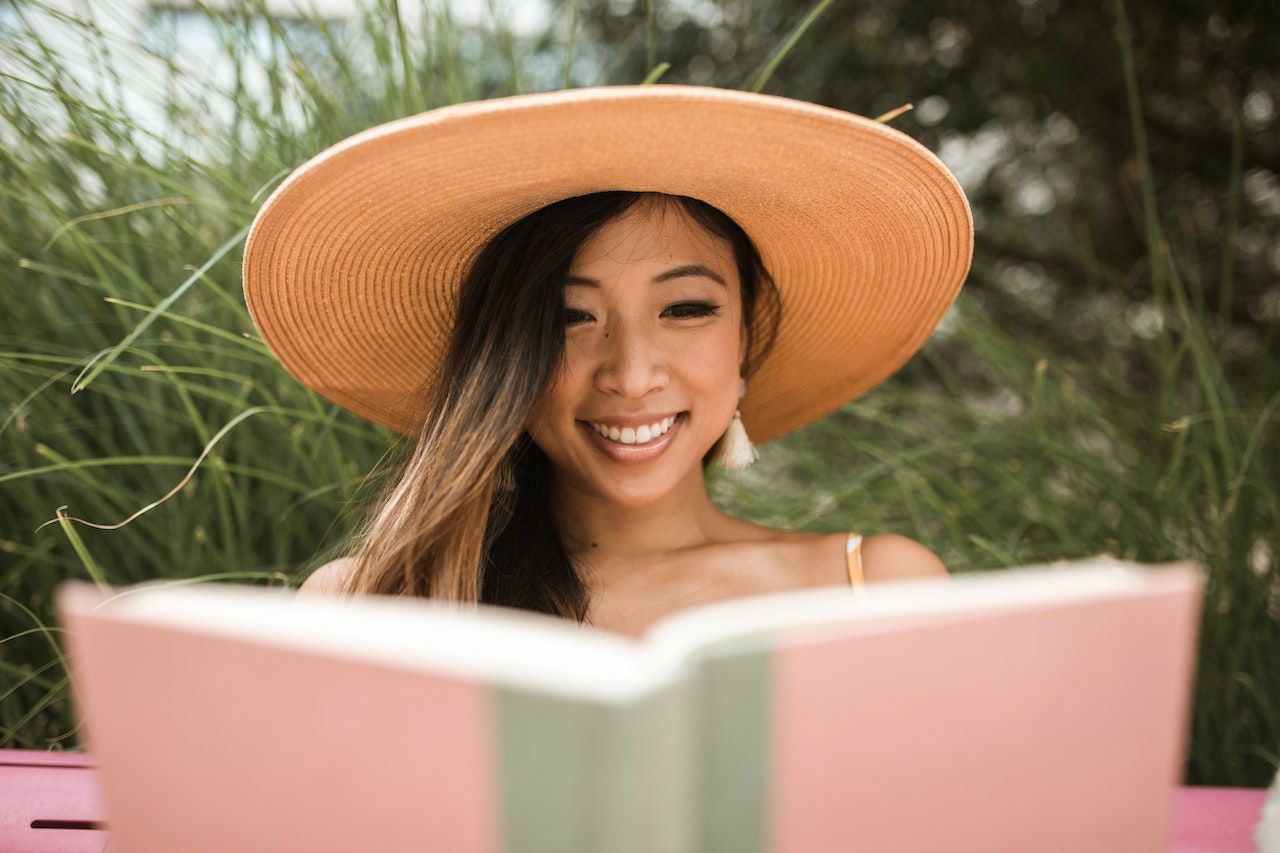 Popular Books in Pop Psychology Right Now
From the classroom to your local bookstore, books about psychology have become more widely available than ever before. And it's not just therapists who are busy reading — the general population has also shown an interest in mental health topics, thanks to a diminishing stigma about mental health. Many of these pop psychology books increase the reader's understanding of mental health or psychology while also empowering them to take steps towards improving their own wellbeing. Because of this, pop psychology books can be a useful addition to therapy.
Rising books in pop psychology
One way to stay on top of current popular psychology discourse is to explore the pop psychology books that have a large following. The following books have generated a buzz amongst the young professional and millennial audiences:
What Happened To You? by Bruce D. Perry and Oprah Winfrey
This book is an exploration of the impact of trauma and other adverse experiences. It considers doing away with the question "What's wrong with you?" and replacing it with the more poignant question, "What happened to you?"
The combination of Dr. Bruce Perry's deep understanding of psychiatry and brain development and Oprah's beautiful storytelling, this book includes many deeply personal conversations, stories, and anecdotes alongside the latest research about how trauma impacts us and what it takes to overcome it. Part storytelling and part science, this book teaches readers how to shift their perspective, which can help them heal.
Suggested  audience: Clients who want to learn more about the science behind trauma and healing.
The Myth of Normal by Gabor Maté and Daniel Maté
Gabor and Daniel Maté, a father and son duo, share with readers their critique of the western healthcare system and its impact on our emotional health. As an addiction expert and physician in practice for 40 years, Dr. Gabor Maté shares how he has seen trauma impact our minds and bodies firsthand. He feels the healthcare system regularly ignores this trauma, failing to treat the whole person and instead only fixing the most prominent medical issues.
This book emphasizes the role that society's stressors place on us and its connection to mental health conditions. It tells the story of many people facing illness and their eventual pathway to true recovery and healing through the re-establishment of an authentic self.
Suggested audience: Therapists who regularly work with clients that have chronic or acute physical illness, or clients that have had negative experiences with the healthcare system.
Being You by Anil Seth
With this book, author Anil Seth brings his readers the latest research on consciousness – the billions of neurons that synchronize to bring us sentience. As a professor of Cognitive and Computational Neuroscience and the co-director of the Sackler Centre for Consciousness Science at the University of Sussex, Seth can take incredibly complex psychology and neuroscience concepts and break them down into digestible prose. This book discusses experiences of life in the first person, and how "being you" challenges our common understanding of perception and reality. If you're interested in the topic of subjectivity sprinkled with a bit of philosophy, this is the book for you.
Suggested audience: Therapists who enjoy the nitty-gritty details about the brain, therapists who believe that the mind can be harnessed for transformation.
Noise by Daniel Kahneman, Olivier Sibony, and Cass R. Sunstein
Humans are regularly at fault for making bad judgments – and sometimes, the consequences of these bad judgments are severe. This book explores how to make better judgments and decisions. It includes perspectives from experts, including a Nobel Prize-winning psychologist who also wrote the book Thinking, Fast and Slow, as well as a consultant with a passion for heuristics, and a legal scholar.
In this book, "noise" refers to the distractions that grab our attention when we're trying to make sound decisions. This noise happens unconsciously, yet with increased awareness on our part, it can be completely ignored and disregarded.
Suggested audience: Therapists who teach their clients about self-awareness and mindfulness.
Attached by Amir Levine and Rachel S.F. Heller
The book Attached has risen in popularity of late, which may be attributed to its focus on how to tangibly improve one's relationships. Many therapists (and clients!) are already familiar with secure, insecure, and avoidant attachments. This book can deepen your understanding of human relationships and how to identify your own attachment style. You'll also learn about how to find compatible partners, or improve existing relationships based on how you relate to others.
The book illustrates the concepts behind attachment and highlights the features of successful and unsuccessful relationships, and encourages readers to learn how to improve their own relationships.
Suggested audience: Therapists who work with couples or those in relationships, clients who struggle with their relationships.
Books to recommend to clients
While many people who work in the mental health field enjoy reading pop psychology books, these books can also be helpful for those without professional or educational backgrounds in psychology, counseling, social work, or therapy. Because more and more pop psychology books are now coming out with everyday people as the intended audience, you might consider starting a small library or sharing a booklist with your clients.
Books for introverts
Quiet by Susan Cain
Susan Cain brings the topic of introversion to light in her bestselling book, Quiet. In the book, Cain claims that society negatively judges introverted individuals. She pushes back against this stigma by sharing the many strengths that introverts have, including the unique advantages they can have over their extroverted peers. This book introduces us to several famous and pioneering introverts of history and argues that the "extrovert ideal" has robbed introverts of the credit they deserve. As a former corporate lawyer, Cain makes logical and easy-to-follow points about introversion, with the research to back it up.
Suggested audience: Clients who want to work on growing self-esteem, clients who are learning more about themselves, clients who seek strengths-based perspectives, clients who want an easy introduction to psychological topics.
Sorry I'm late, I didn't want to come: An Introvert's Year of Living Dangerously by Jessica Pan
Journalist Jessica Pan's fun memoir tells the story of an introvert who decides to live the life of an extrovert for one year. During this year of extroversion, Pan recounts often humorous stories of joining improv groups, going on a solo vacation, and talking to strangers.
Through her misadventures, Pan reflects on what her life would have been like if she had been an extrovert and where she would have ended up if she was more outgoing, talkative, and open with others. Her story presents a relatable journey that left us laughing and reflecting back on our own experiences.
Suggested audience: Clients who want to learn how to set better boundaries, clients who are exploring their self-identity, clients who are going through major life transitions.
Book on identity exploration
Insight: The Power of Self-Awareness in a Self-Deluded World by Tasha Eurich
Insight: The Power of Self-Awareness in a Self-Deluded World brings its readers along a journey of self-exploration by asking the question, "Who are you?" Dr. Tasha Eurich, an organizational psychologist with over 15 years of experience helping professionals become more successful, asks readers to reflect on whether they're authentically themselves — or if they're simply acting as they imagine others want them to act. This book illustrates how self-awareness can be the superpower behind high performance, smart decision-making, and meaningful connections with others.
With research and examples from corporate America, this book challenges the reader's assumptions about self-identity and encourages them to learn more about who they really are. Eurich provides readers with effective exercises and strategies to increase their self-awareness across all contexts.
Suggested audience: Clients exploring their self-identity, clients who want to focus on successful careers, clients who want to find more authentic selves.
Book for self love
The Gifts of Imperfection by Brené Brown
Dr. Brené Brown is a researcher and social worker whose work has made an impact on the current discourse around vulnerability and courage. In The Gifts of Imperfection, she shares ten guideposts of wholehearted living to find a constant, comforting sense of worthiness
In its tenth-anniversary edition, Dr. Brown offers new strategies to combat the self-judgements and perfectionistic tendencies that can cloud our ability to love ourselves. Written in a relatable, down-to-earth voice, this book is a great starting point for those new to exploring their mental health.
Suggested audience: Clients who struggle with self-acceptance and self-worth, clients new to the world of mental health, clients looking for tangible ways to change their lives.
Books on emotional education
Emotional Intelligence by Daniel Goleman
Originally written in 1995, psychologist Dr. Daniel Goleman brings us the twenty-fifth anniversary edition of Emotional Intelligence. This book is about a concept parallel to IQ; it teaches readers about how the rational and emotional minds work together in the workplace, at home, and in relationships. Goleman references research about our brains and our behaviors when describing "emotional intelligence" and its impact. To Goleman, emotional intelligence — made up of self-awareness, self-discipline, and empathy — is fluid, which means that we can get better at it.
This book is an excellent starting place for clients who are new to therapy. It encourages readers to look back on their childhoods and what they learned about emotions, and how their experiences influence their current relationship with their feelings.
Suggested audience: Clients who are new to the world of mental health, clients working on self-awareness.
The School of Life: An Emotional Education by Alain de Botton
Alain de Botton is a prolific writer whose work centers around relationships, philosophy, travel, and more. The School of Life: An Emotional Education is about living wisely and with wellbeing, even if you're up against challenges. De Botton discusses all of the lessons that we may not have learned through our education system — lessons that come with life experience, including lessons on love, success, failure, shame and guilt, and emotions. This book gives warm, relatable responses to questions about fulfillment, self-awareness, and relationships. . It encourages readers to reflect on their failures and feel energized around growing from them, with an ultimate goal of growing their resilience.
Suggested audience: Clients looking to increase their emotional intelligence, clients working on self-awareness.
Books on mind-body connection
The Body Keeps the Score: Brain, Mind, and Body in the Healing of Trauma by Bessel van der Kolk
This book is one of the most well-known books on the topic of trauma, and was groundbreaking for many people in their understanding of how trauma changes our bodies. With research about trauma's impact on the brain and the body, including the stress hormone cortisol, this book teaches readers the importance of the mind-body connection and how therapies like neurofeedback and mindfulness practices can help to recalibrate their bodies' reactions to stress. Readers also learn about neuroplasticity and the possibility of healing after adverse experiences.
Dr. Bessel van der Kolk explores the experiences of military personnel and veterans, individuals who experienced child sexual assault, those whose parents had substance addictions, and couples who resort to violence during conflicts. This book is most appropriate for clients who already have a baseline understanding of their trauma and who have strong coping skills in place, as there are many distressing stories shared within its pages.
Suggested audience: Clients who face physical challenges like chronic illness or chronic pain, clients who have been through traumatic experiences.
The Highly Sensitive Person: How to Thrive When the World Overwhelms You by Elaine N Aron
Originally written in 1996, this book's twenty-fifth anniversary edition reclaims the term "highly sensitive person," more commonly known these days as "HSP." People who are HSPs are said  to have a direct tap into their emotions and their empathy. While HSPs are often portrayed in society as high maintenance, fussy individuals, Dr. Elaine Aron argues that having this trait is actually a superpower.
As a research and clinical psychologist, Aron discusses what the HSP trait looks like and how it can be a strength and a significant contributor to leading a fulfilling, meaningful life. This book empowers HSPs to not only accept, but to love themselves and value who they innately are.
Suggested audience: Clients looking for an interactive tool for discovering their sensitivities, clients who would like to better manage their emotions, clients who struggle in relationships with others.
Now that you have a comprehensive pop psychology book list, it's time to settle down on a cozy chair, pull a blanket across your lap, and dive into a great book. These top psychology books are great for therapists and clients alike, and can be a helpful conversation starter for your next session.
Grow Your Practice With Zencare!
We're looking for clinically excellent and compassionate therapists and psychiatrists to refer clients to. We'd love to learn about your practice!